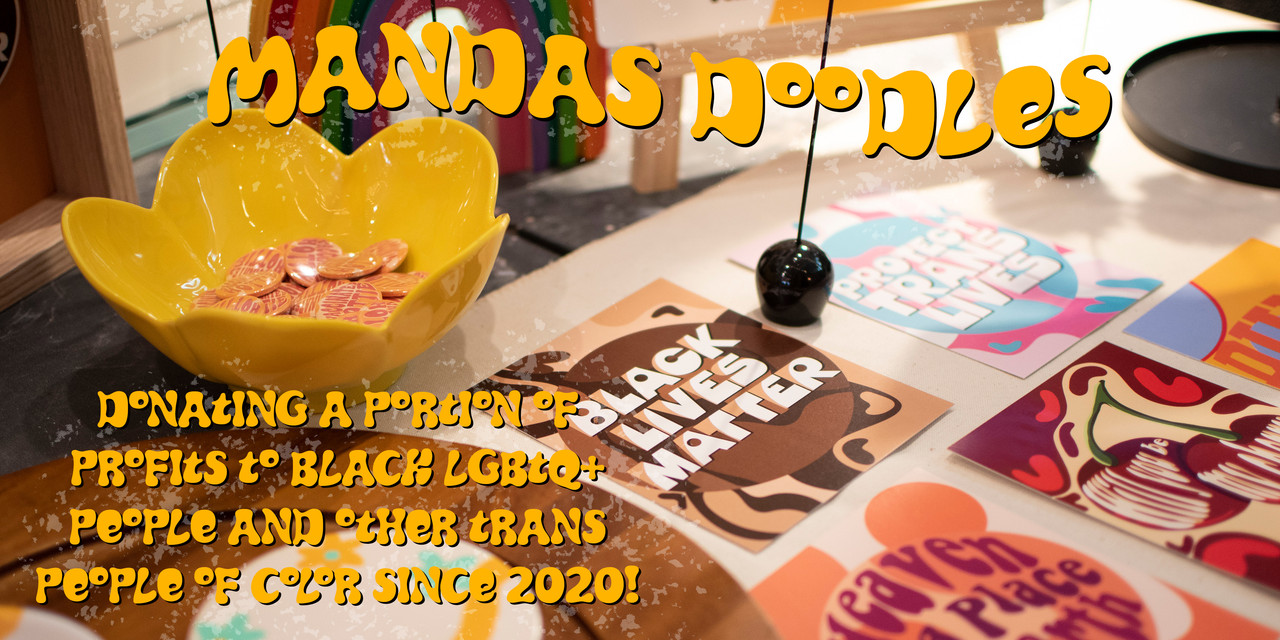 When designing the Black Lives Matter and Protect Trans Lives stickers, my main goal was to donate money from these designs to those in need. Being a queer, nonbinary, afrolatinx, I felt a need to use my platform to help others as often as i'm able to. Starting in October of 2020, i've been able to donate to over 10 people with different needs such as: Rent, Top Surgeries, Groceries, Hygiene and School. A lot of times when donating, I look for people who intersect both communities (example: black lgbtq+ people). But we've donated to people of many different backgrounds, and from different countries too.
As of June 2021, with the help of people who buy from the shop, we've been able to donate a total of $800. The amount is always changing, and I hope to continue to do this for as long as people continue to support my little shop!
A lot of the donations have been public, and those can be found on the instagram highlight titled "donations" where you can take a look at the crowd funds and other information about the donations - there have also been a handful of private donations that for safety reasons or privacy concerns, i haven't shared their information.

If you'd like to be part of this journey with me, check out the Profit Donation items for sale!